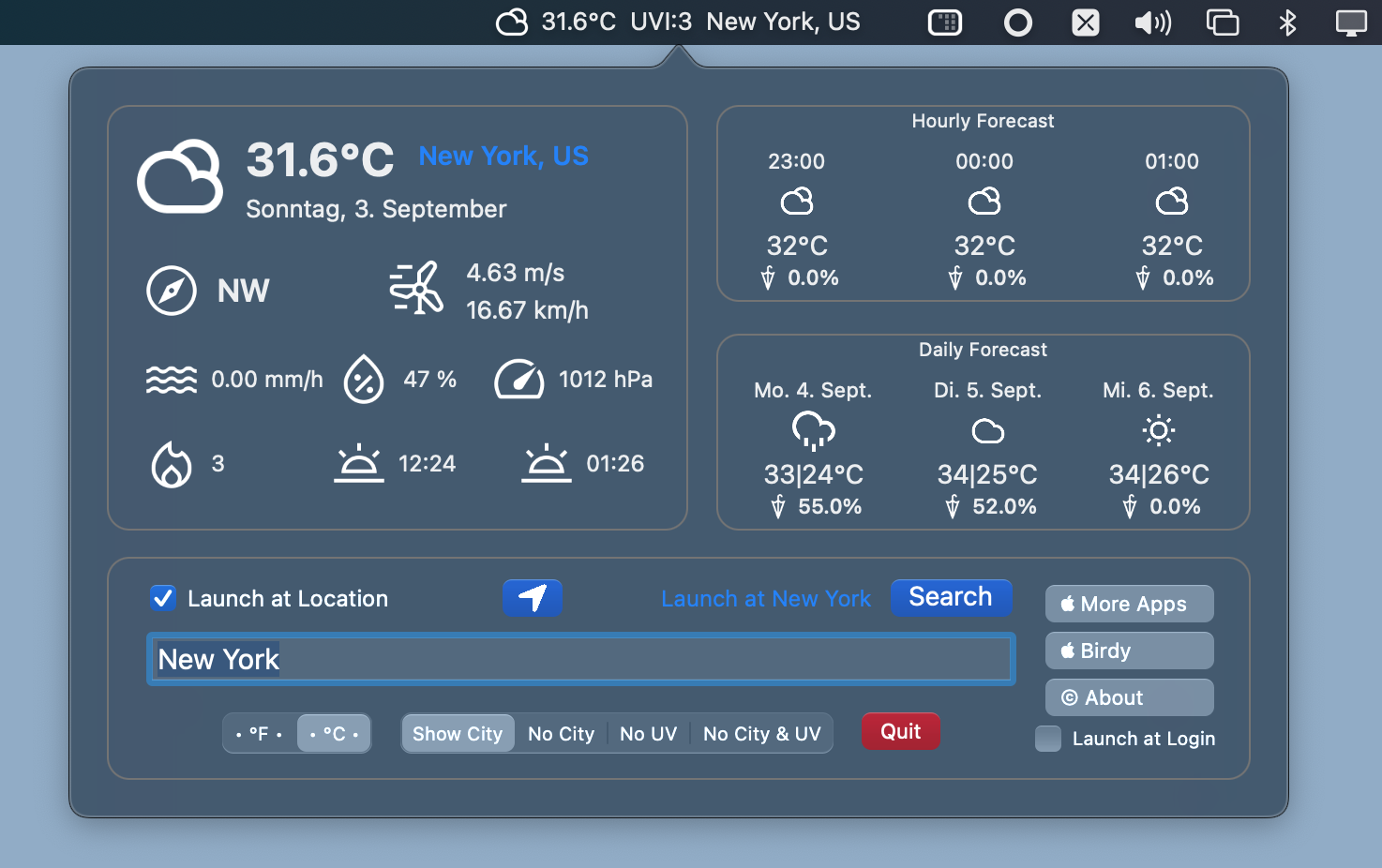 🇺🇸 I wanted a simple app that shows me the weather in the menu bar! In addition, there should be many ways to show me the weather.
🇩🇪 Ich wollte eine einfache App, dass mir das Wetter in der Menuleiste anzeigt! Zudem sollte es viele Möglichkeiten geben um mir das Wetter anzuzeigen.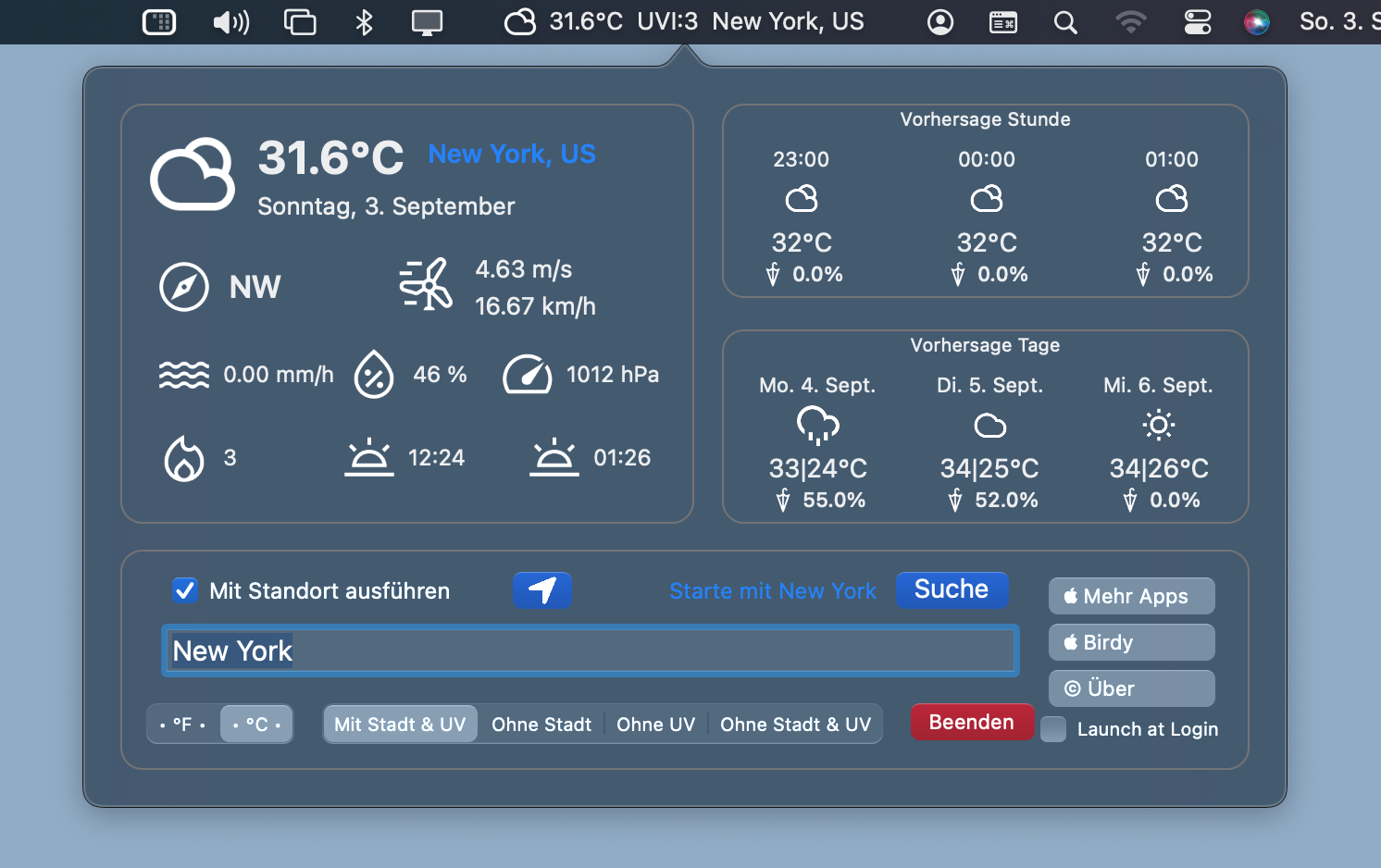 🇺🇸 This little weather app is all about the weather with forecasts (hourly & daily). What more do you need!
🇩🇪 Bei dieser kleinen Wetter App geht es einfach um das Wetter mit Vorhersagen (stündlich & täglich).
🇺🇸 The weather updates automatically every 30 minutes or manually if you look at the details!
🇩🇪 Das Wetter aktualierst sich alle 30 Minuten automatisch oder manuell, wenn man sich die Details anschaut!